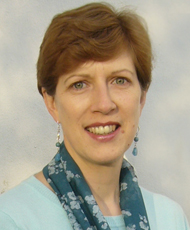 Useful Products
As BLW has gained in popularity, a number of products have appeared aimed at making implemeting it easier (and helping to contain the inevitable mess!). Here are some that have caught my attention. Please note that I don't aim to endorse specific brands, or to recommend one product over another - I'm just keen to help spread the word about what's out there. If you've come across any other items that are especially suited to BLW, please drop me an email.
Babycups are perfect for little hands - and are dishwasher-safe and BPA- and phthalate-free. They come in a variety of colours and are available from some High Street shops, as well as a range of online stores, including Amazon. See www.babycup.co.uk for more information.
EZPZ Happy Mats/Bowls are a combination of a plate or bowl and a non-slip mat - great for ensuring a hygienic space at any table. Flexible and dishwasher-safe, they will be available in the UK at John Lewis, from Spring 2016. For more info, or to order from other countries, visit www.ezpzfun.com.
The Bibetta UltraBib has two unique features: it's made from washable neoprene (the stuff that wetsuits are made from), so it's waterproof and strong while also being soft, and it has a pocket to catch dropped food that cleverly stays open without getting in the baby's way. Available with or without sleeves, from www.bibetta.com and Amazon, as well as other outlets.
LaLatz bibs are a novel catch-it-all bib and table covering combined, which makes them useful for meals anywhere. They originate in Germany (www.lalatz.de) but are available in the UK via Amazon.
The Messy Mealtime Smock is long, soft and machine-washable but with a wipeable, waterproof coating (polyurethane - BPA & PVC-free). The design originates in Australia (http://littlechomps.com.au/) but the company also has a European despatch point.
The Tidy Tot is a sleeved bib and tray/table covering combined, adaptable to any high chair, and pretty much guaranteeing that no food will escape. It covers a wide area when in use but folds up neatly between times. It's available direct from www.tidytot.co.uk and from Amazon, with more outlets promised soon.
The Mumma's Little Helpers Food Catcher is machine washable and folds up small. It can be slung under any high chair, so it's handy to take with you when you're eating out or at someone else's house, as well as for using at home. It's available from an Australian based company (https://www.mummaslittlehelpers.com.au/) but can be shipped worldwide.