Rapley Weaning .com
Baby-led Weaning: The fuss-free way to introduce solid foods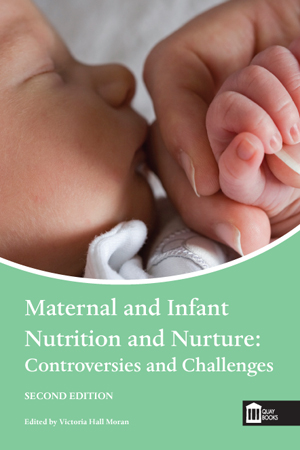 Maternal and Infant Nutrition and Nurture:
Controversies and Challenges
2nd Edition 2013. Ed: V Hall Moran. Quay Books. ISBN: 978-1-85642-435-6
Nutrition in Pregnancy and Childbirth:
Food for thought
2014. Eds: Lorna Davies & Ruth Deery. Routledge. ISBN: 978-0-415-53606-6
Each of these books contains a chapter on baby-led weaning, in which I explain the theoretical framework which enables BLW to be argued and supported scientifically. They aren't practical books, so they are probably of more interest to health professionals and academics than parents.