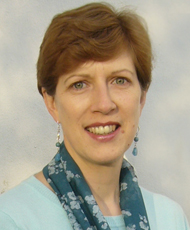 Welcome!
This website sets out to be a point of contact, with suggestions for where you can learn more and a means for you to contact me direct, rather than being THE place to find out everything you ever wanted to know about parenting and BLW. Having said that, the books and leaflets Tracey Murkett and I have written are a great place to start! The best source of information about what BLW is and why it makes sense is the original Baby-led Weaning. Then there's the Baby-led Weaning Cookbook, which will help you get started with cooking for a family. The follow-up to this, The Baby-led Weaning Quick & Easy Recipe Book has yet more easy recipes for babies, children and adults to share. Baby-led Breastfeeding explains how breastfeeding works and how to get it to work for you, while Baby-led Parenting, offers a practical guide to understanding your baby and being the parent he or she really needs.
The buttons on the left will take you to:
Information on all our books
Two simple 'how to' leaflets, on BLW and breastfeeding, which you are welcome to download, print and share, as well as some basic guidelines for implementing BLW with a brief explanation of the rationale behind them
Details of two textbooks to which I have contributed chapters on BLW
A useful info page, with my responses to common queries about BLW
Information about DVDs on BLW
Information about a few products that you may find useful when implementing BLW
A bit about me
Links to just a few of the many websites and blogs about BLW, which are jam-packed with tips and ideas
The email address for this site, where you can get in touch with me
And finally, in case you didn't know, in November 2015 I qualified as Dr. Rapley (a PhD, not a medical doctor). My own research, together with that of others such as Professor Amy Brown, means that BLW is now being taken seriously by academics and professionals, as well as by parents. It's definitely here to stay!
Follow me on Twitter!