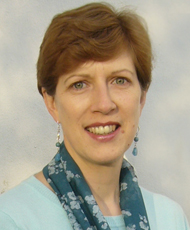 Welcome!
I'm Gill Rapley, generally acknowledged to be the pioneer of baby-led weaning, or BLW. I first started talking about it in 2001 and it's since taken off around the world. In November 2015 I qualified as Dr. Rapley (a PhD, not a medical doctor). My own research, together with that of others such as Professor Amy Brown, means that BLW is now being taken seriously by academics and professionals, as well as by parents - as it should be!
Breaking News!
The book,
Your Baby Can Self-Feed, Too
, is out! At the moment it's only available in the US but you can pre-order it in the UK, in paperback and Kindle editions. An Audible edition is on its way, too. The book describes how to adapt BLW for babies who face feeding challenges. I've written it with Jill Rabin, a fantastic speech and language therapist from Chicago, who has been using this approach with her clients for many years – with amazing results! It's been written for the American market, so refers to the US healthcare system, but the information is relevant for babies everywhere.
I'm featured in a number of podcasts in
Katie Ferraro's series
, including one with Jill Rabin that is all about Adapted BLW. Be sure to check it out!
This website sets out to be a point of contact, with suggestions for where you can learn more and a means for you to contact me direct, rather than being THE place to find out everything you ever wanted to know about parenting and BLW. (One of these days I'll get around to giving it a revamp, honest!) Having said that, the books and leaflets Tracey Murkett and I have written are a great place to start! The best source of information about what BLW is and why it makes sense is the original Baby-led Weaning. Then there's the Baby-led Weaning Cookbook, which will help you get started with cooking for a family. The follow-up to this, The Baby-led Weaning Quick & Easy Recipe Book has yet more easy recipes for babies, children and adults to share. Baby-led Breastfeeding explains how breastfeeding works and how to get it to work for you, while Baby-led Parenting, offers a practical guide to understanding your baby and being the parent he or she really needs.
Check out my choices on www.shepherd.com for five great books about society's obstacles to breastfeeding. Shepherd is like wandering around your favourite bookstore but online, accompanied by authors pointing out their favourite books. They launched in April 2021 and are just getting started. They have some exciting features planned to help readers find books in new and unique ways, with topic pages, a search facility and a much-improved homepage, to make it a great place to start wandering. Shepherd is also working to promote Bookshop.org, which is a new online bookstore competing against Amazon. Bookshop.org is a B corporation that supports local indie bookstores, with 75% of their profits going back to indie bookstores, authors, and Bookshop's partners.
Back to this site ...
The buttons on the left will take you to:
Information on all our books
Two simple 'how to' leaflets, on BLW and breastfeeding, which you are welcome to download, print and share, as well as some basic guidelines for implementing BLW with a brief explanation of the rationale behind them
Details of two textbooks to which I have contributed chapters on BLW
A useful info page, with my responses to common queries about BLW
Information about DVDs on BLW
Information about a few products that you may find useful when implementing BLW
A bit about me
Links to just a few of the many websites and blogs about BLW, which are jam-packed with tips and ideas
The email address for this site, where you can get in touch with me
Follow me on Twitter!