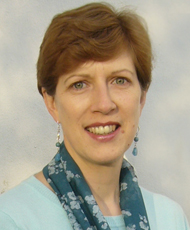 Welcome!
I'm so pleased you've found this website. I should explain, though, that it's intended as a focal point for queries - to lead you to where you can learn more - rather than as a place to find out everything you ever wanted to know about either breastfeeding or BLW. Our books are a great place to start! The latest one is what you need if you want to understand how breastfeeding works and how to get it to work for you, while the best place to get information about BLW is from the original BLW book , and from the forums and blogs written by parents who are doing it. And of course, there's the BLW Cookbook, too.
Meanwhile, the buttons on the left will take you to:
Information on all our books
Information about three useful DVDs on BLW (which are now also available as mobile apps)
A simple 'how to' leaflet, which you are welcome to download, print and share
Basic BLW guidelines, with a brief explanation of the rationale behind them
Details of the textbook in which there is a chapter about BLW
A bit of background about me
Links to just a few of the many websites and blogs about BLW
The email address for this site
Exciting news! A paper in the BMJ Open journal by Sonya Cameron and colleagues in New Zealand shows (no real surprise) that health professionals' knowledge about BLW differs from what parents who have done it know - that it's easier and less stressful than the conventional approach to introducing solid foods. Interestingly, the researchers found that raw apple stands out as a food that is sometimes difficult for babies to manage easily, so it may be that crisp apples are best left until babies have got the hang of what they're doing. The study, Healthcare professionals' and mothers' knowledge of, attitudes to and experiences with, Baby-Led Weaning: a content analysis study, can be found here: BMJ Open
Follow me on Twitter!